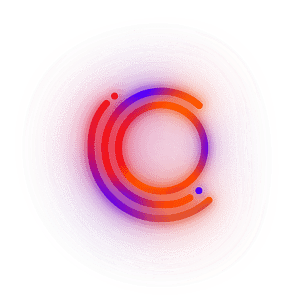 Our passion is bringing life to an artist's vision for audiences live and digital.
Entertainment Technology is constantly finding new ways of bridging the connection between performances and audiences
Lightology explores new ways to combine live music and art with interactive and gamified technologies to produce immersive and evocative live experiences.
We combine the Design and 
Visualisation process
Detailed 2D & 3D Renders to visually communicate the design
Workflow from design and planning through to show control. 
Seamlessly integrating technology to execute your creative ideas
Our team approaches the design process in an entirely new light. Using Industry leading render engines that offer native support of complex media systems and dynamic elements to create accurate photorealistic digital simulations to communicate ideas and collaborate together.
Work directly with our team to brainstorm design possibilities and build a range of concept material that encapsualtes your ideas and inspires your vision for the design
Stunning visual effects and compositing created in house to explore new depths within visual narratives. Create a world of new dimensions using stereo cameras and IR tracking to connect the art on stage, to the art on screen.
Exploring ambitious technology to develop Interactive content with potential to unlock bold narratives and engage with live and digital audiences using real-time interactive animations and social media.
Digital Rehearsals expand concepts for collaborators by implementing virtual elements, alternate choreography with timecoded pre-visualised lighting and audio visual concepts into a photorealistic 3D environment.
This allows us to preview the performance and work on the project
through a live digital model
Planning is an important foundation for any event large or small. A detailed illustration is the first step in understanding the design. 
Vectorworks is our solution with the flexibility to support your entire project.
Our team are happy to take the pressure of creating, updating and advancing your show documentation off your hands. Lightology provides a professional fast turnaround with delivery commitments all at the same reasonable flat rate with revision rounds included.
Lightology communicates all the important information an image can not express in a project. Clearly annotated drawings help give a project meaning and raison d'être to the eyes of production electricians, riggers and venue managers when working on your project.
Stunning aesthetics and clear technical drawings delivered in house using the industry-leading drawing package and 3D rendering engines. Communicate to every department with uncompromised attention to detail, care & creativity
GrandMA3 breaks the limitations of what was previously possible with lighting control,
We work exclusively with the latest generation of hardware from MA Lighting to connect our entire workflow from design and planning through to show control. 
Integrate Keyframes into a previsualization environment and unlock the
potential of Digital Rehearsals.
Create Virtual environments to map actor and scenic blocking, or dance choreography into the timeline to define lighting cue points and rehearse moments in your performance to maximise your time onstage.
The use of multi-instance fixtures is becoming a new standard for aerial and ground Lighting packages. 
Integration of media servers and elaborate programming means some sequences might be impossible to cue traditionally, Timecode is rapidly becoming a new staple for music and performance art. 
Controlling various elements of a show is a demanding task and requires hardware that can deliver programming and playback of each element in the performance at a precise moment. 
Lightology trusts the grandMA3 for show delivery, and to connect natively across all industry-leading protocols for real-time control and feedback of media servers, automation follow-spot systems and XR products.
From the Page to the stage, Lightology can help realise your creative vision from beginning to end. 
Our team are passionate about using entertainment technology in new and innovative ways to create moments in performance history.
Our project managers will keep event paperwork up to date and accessible for venues and other key stakeholders to stay current with any evolving changes for event-specific or venue requirements. 
Collaborate with a team that have your marketing and Socal media in mind, Every lens is a new way to reach a bigger audience. Create FOMO with a team that wants to make your vision picture-perfect across all mediums. 
We work with Australia's most trusted production rental houses to provide you with access to production technology that is currently on the world stage. Our production team can co-ordinate and manage equipment rentals, logistics and crew so you can focus on your event.